I have been putting this blog post off for a little while now. I was not sure how to go about it. But, after some time has passed, I feel comfortable to share the story with you, and with their permission to share it. First and foremost... Ty & Bobbie Jo are amazing! We had a great time out on their photo shoot. I actually cut out most of their laughing pictures, but I could do a whole blog post of these two laughing. It just spreads a smile across my face when I look at the images.
I actually did their photo shoot about a month ago, and then found out that one week after their shoot Ty was involved in an accident. He volunteer's for the Mountain Home Fire Department and was seriously injured on the 3rd setting up the firework display. You can learn more about that by clicking
HERE.
When I found out he was involved in the accident, my heart just sank, and I paced the floor that day trying to figure out what I could do to help. All my solutions came to a dead end, but I was comforted to find out that they were taken care of by their insurance company.
I am very happy to say that Ty is expected to have a full recovery. They have been truly blessed, and the accident could have been much worse. I know that we only go through challenges in life to make us stronger, and I am sure this has done just that for these two.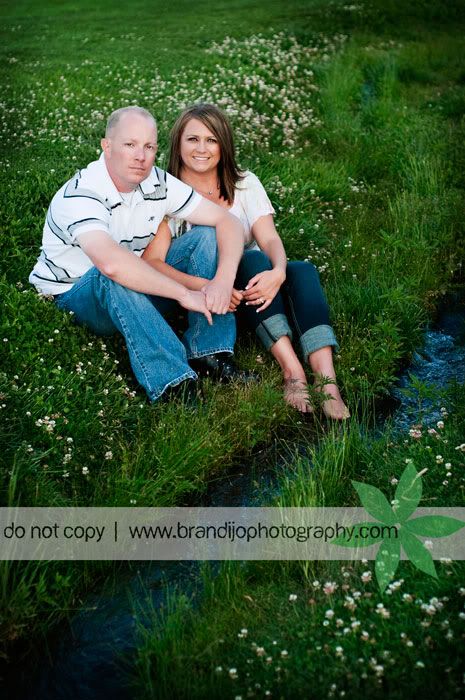 Bobbie Jo and Ty have such a strong relationship. They both have a mutual love for our military and country. They both are actively involved as Ty is part of the local Police Department and Bobbie Jo works with the U.S. National Guard. They also love sports, traveling and their cute little shitzu puppies (and, yes, I have been privileged to meet them!).
Bobbie Jo and I seem to be on the same page with a lot of things, so I can't wait to see how their special day unfolds in September.
Enjoy some of my favorite pictures from their engagement session!
______________________________________________________
Mountain Home, Idaho | Boise, Idaho | Glenns Ferry, Idaho | Phoenix, Arizona | Wedding Photographer | Bridal Photography | Bridal Portraits | Destination Wedding Photographer | Engagement Photography | Couples Photography | Baby Photography | Newborn Photography | Family Photography | Family Photographer | Family Portraits | Senior Photographer | Graduation Photos | Senior Portraits | Child Photographer | Children Photography | Military Family Photographer | Custom Photography | Custom Photographer